Step by step directions to reconcile inventory between the Kardex Power Pick System and CDK Dealer Management Software
For Kardex Power Pick Systems interfaced with CDK Dealer Management System (DMS) reconciling inventory between the Kardex Power Pick System and CDK is important to keeping inventory counts accurate between the two systems. Simply run inventory with DMS and the Kardex Power Pick System, count the inventory discrepancies and then upload the inventory levels to CDK.
To get started, right click on DMS Admin in the system tray

Select Physical Inventory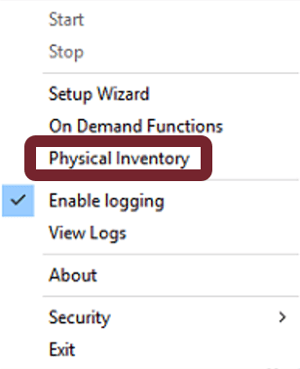 If Physical Inventory is greyed out, go to Security and click "Enable supervisor functions". The password will be REMSTAR or Remstar. Then go back and select Physical Inventory.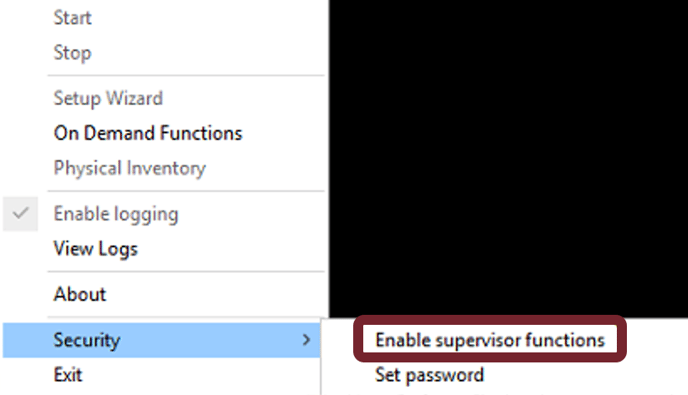 The physical inventory wizard will open – Choose "Run the options selected above"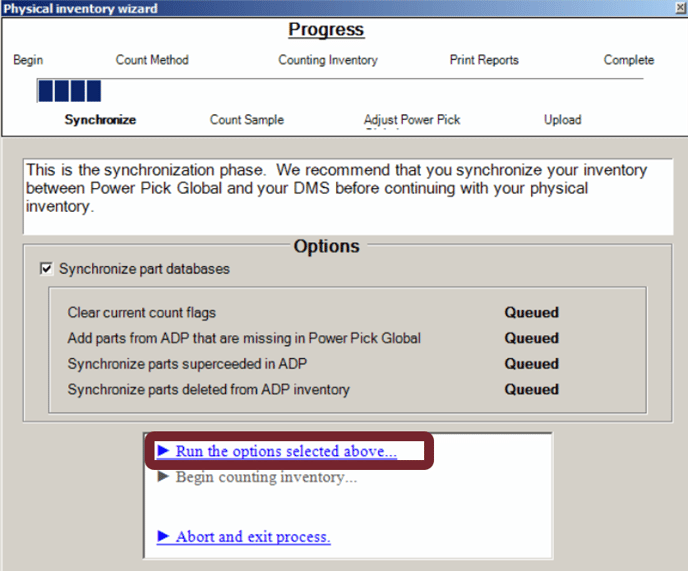 Once that completes click "Begin counting inventory". This will create a RECONCILE order in the Kardex Power Pick System to assist in counting your inventory.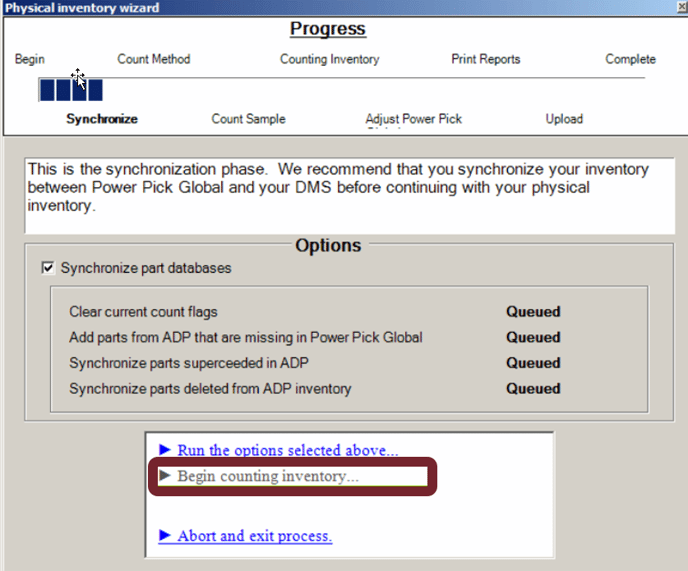 Count Your Inventory Now – Be sure to write down the time that you start as this is often helpful.
Now that you inventory has been counted – click "Continue an and view the summary reports…"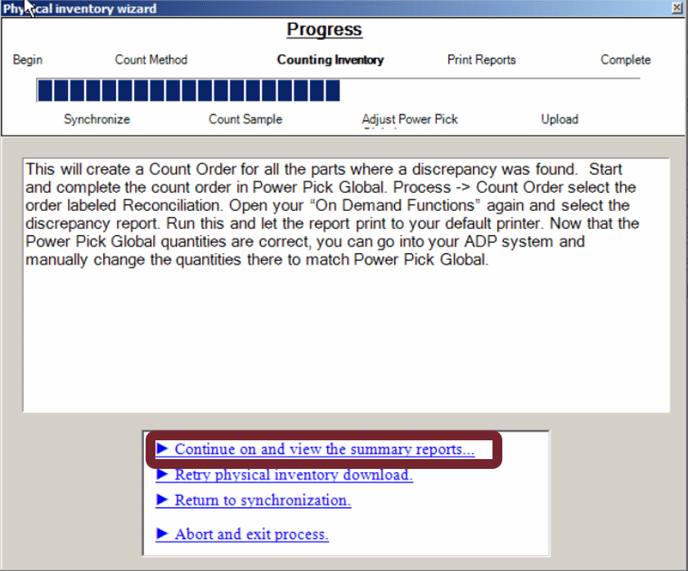 Adjust the start time to the time that you wrote down earlier and print off reports as needed – click "Continue on to the next step…"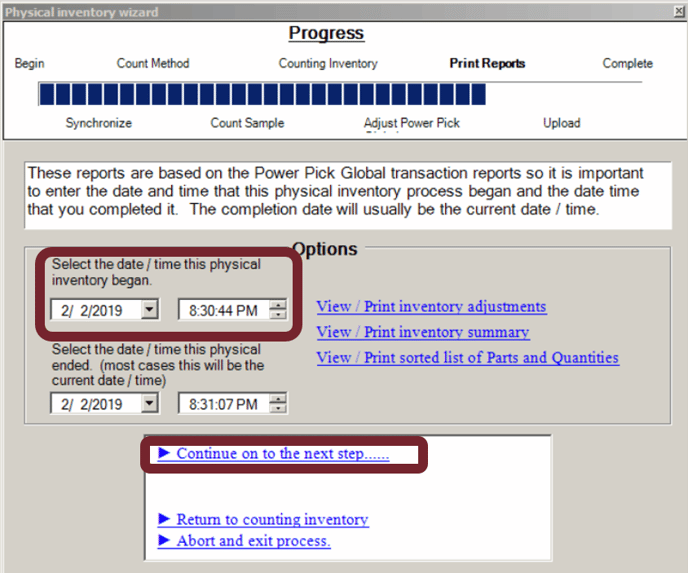 You are now ready to upload the inventory to CDK. DO NOT CLOSE THE INVENTORY IN CDK UNTIL THIS IS COMPLETE, IT WILL MAKE YOU UNABLE TO UPLOAD AND IT WILL BECOME A MANUAL PROCESS. – Click "Upload quantities to ADP"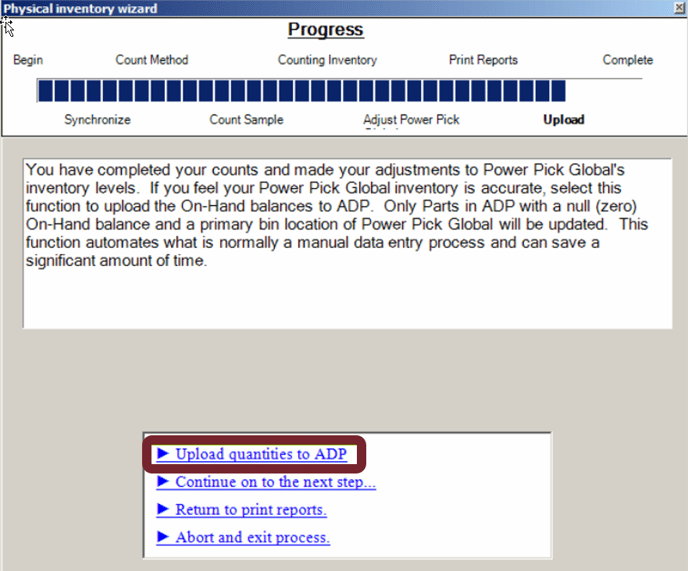 Once this is complete check to make sure your parts in CDK have a quantity attached to them. You have completed your inventory.
Download these directions in PDF here.
Need additional help? Contact us.