Keep tabs on your operations with real-time information at your fingertips.
Newly available, Kardex Intelligent Analytics integrates with your existing Kardex Remstar ASRS solution to provide an intelligent, analytical view of your operations – anywhere, anytime.
Standard & Customized Reporting
Industry Standard Security
Apps & Integrations
Connection to Other Systems via API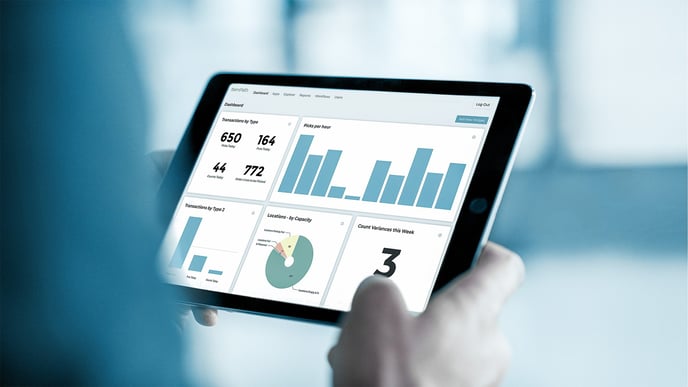 Standard & Customized Reporting
Adjust time ranges, add thresholds and export in a variety of different formats.
Create snapshots of your report data over time
Automate the emailing of key reports on a regular basis
Create full color, bar, pie and line charts
Pull data in JSON format through the API
Industry standard security
All traffic is routed through an internal we servicer and an authenticated API, so there is no change of data being accessed without permission.
Ubuntu/Nginx web server
No file access to your network
User login and history
No internet connection needed
Apps & Integrations
Find the customization you need within the growing library of apps. Each app is designed to extend the power of your storage system and give you control.
Order Builder to create orders and lines
Order Processor to pick and put materials
Variance to keep inventory in sync
Spreadsheets to create and export data
SMS/Email to get alerts and notifications
Count Orders to prevent inventory issues
Connect to other systems
In addition to our interface, Kardex Intelligent Analytics offers a fully featured API to your Kardex Power Pick System so you can build to your specifications.