A Buyers Guide to Vertical Carousels & Horizontal Carousels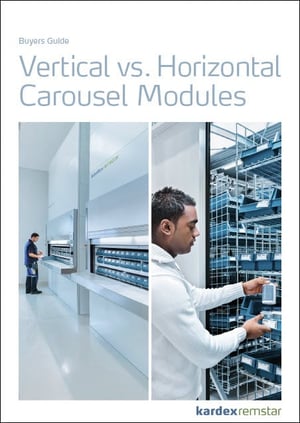 Although similar in name, Vertical Carousels and Horizontal Carousels are dramatically different automated storage and retrieval technologies when you take a closer look. There is more to talk about when it comes to these two dynamic storage solutions.
In this guide, we'll compare:
Footprint
Picking Speeds
Product Mix
Cost
Learn more about these technologies and how they compare in this side-by-side comparison.
Download: Buyers Guide to Vertical Carousels & Horizontal Carousels