Vertical Carousel Modules vs. Vertical Lift Modules: A Buyer's Guide
Having a difficult time figuring out which of these technologies is right for you? Take a deep dive into two widely used automated vertical storage solutions - Vertical Lift Modules and Vertical Carousels. While similar in that they manage inventory,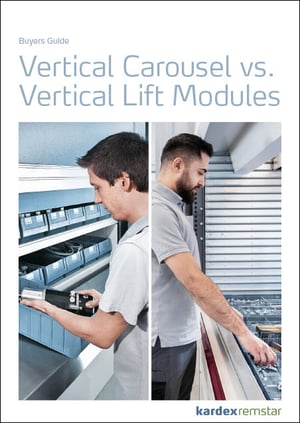 they each have unique qualities that lend themselves to different applications.
We'll compare:
Technology
Footprints
Load Capacity
Product Mix
Throughput
Cost
Learn more about these technologies in a side-by-side designed to help you choose the right solution for you.